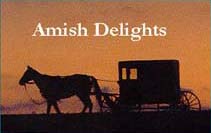 Hand crafted heirlooms made to last a lifetime.














Amish Delights™
P.O. Box 2371
West Chester, PA 19380
Telephone: 610-692-7650
Fax: 610-692-2883
E-mail:
AmishDelights@AmishDelights.com
Amish Delights©
Offering the Finest in Hand Crafted Heirlooms
---
Welcome to our Bird House Page

©2001 Amish Delights
Each of our bird houses are crafted from select woods with component pieces mitered, superbly detailed, and assembled by hand to form the finished product. All of our houses, and the wildlife they attract will provide you with years of pleasure and enjoyment!

Click the photo to learn more on our Bird and Bat Houses and Bird Feeder FAQ page.

Hand Crafted Cedar Bird Houses
Design Name and Number
Description
Size / Weight
Price
S & H Cost

Victorian Hearts
#VH-1

©2002 Amish Delights

A beautifully detailed and constructed bird house fabricated of cedar and oak, trimmed in red cedar. Eight separate chambers, perfect for Swallows, Martins, Sparrows, and other song birds. Mounts directly onto a standard 4" wood post, no additional mounting hardware is needed. The pyramid top is removable for easy cleaning. Each bird house is absolutely unique, and will vary slightly from that shown.

Temporarily unavailable until further notice.
20" x 20"
(at roof line)
31" tall

Weighs 45 lb.
Oversized shipping
conditions apply

$390
UPS/Fed X Ground $74
(Continental US)

Call for alternate shipping methods and cost


Bird House Options

Flower Box
#FB-1

©2001 Amish Delights

Our Featured Bird House Accessory!

Shown with our Victorian Hearts bird house installed (not included), includes a 4" square x 8' tall pressure treated pine post integrally assembled into an 15" tall hexagonal flower box. Box comes complete with a mitered cap rail. Full floor provided, floor is mounted on raised pine blocks for drainage. The post flower box also makes a delightful accessory to our bird feeders!

add $150 + $62 shipping (UPS/Fed X Ground)


More Bird House Options

Cap the 4 pyramid top faces in copper, add $35

---

Cap the entire roof in copper (includes pyramid capping above), add $175

---

Cap the 4 pyramid top faces in brushed aluminum, add $28

---

Cap the entire roof in brushed aluminum (includes pyramid capping above), add $155

---

Add a 4" square x 8' tall cedar post, $45 + $25 shipping (UPS/Fed X Ground)

---

Want something extra special?
Let us create a one-of-a-kind bird house to your design requirements, or allow us to design it for you!



Other patterns and custom designs are available. Contact us for further information about our custom made bird houses.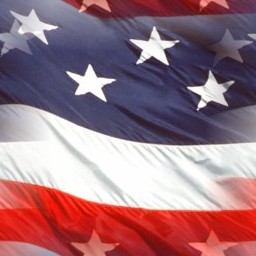 ©2012 Amish Delights
All written information and graphic material contained in this website is the property of Amish Delights. Except as specifically permitted, no portion of the information contained on this website may be reproduced in any form or by any means without the prior written permission of Amish Delights.
---