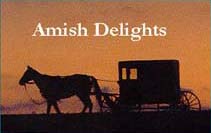 Hand crafted heirlooms made to last a lifetime.














Amish Delights™
P.O. Box 2371
West Chester, PA 19380
Telephone: 610-692-7650
Fax: 610-692-2883
E-mail:
AmishDelights@AmishDelights.com
Amish Delights©
Offering the Finest in Hand Crafted Heirlooms
---
Welcome to our Frequently Asked Questions Page
If you wish to thrive, be up at five;
For there is health, and certain wealth
When at the plough, or milking a cow.
from Pennsylvania Dutch Folklore
Are your products truly hand made or are they mass produced?

Each one of our products is indeed hand made by Amish artisans. This is why we state on our Home Page that no two items are ever exactly alike. In addition, every product we sell is absolutely 100% made in America!




We understand from news reports that some Amish run puppy mills and abuse animals. What is your policy about puppy mills and dealing with the Amish who run them?

We absolutely do not condone puppy mills or animal abuse in any form, period! Amish Delights will not deal with, or work in any way with, anyone, including an Amish or Mennonite who runs a puppy mill or who abuses animals. For more information about our policy about puppy mills please see the following web page: Puppy Mill Policy




Do you market and sell customer information to other companies like many internet businesses?

Absolutely no customer information of any kind is ever given or sold to anyone for the purposes of marketing! Each transaction, and all customer information is held in the strictest confidence by us on secure servers. This information is not accessible to anyone else but us.




What is your return and exchange policy?

We believe in complete customer satisfaction. We offer a full 30-Day Risk-Free Guarantee on all unused, non-custom products. Take 30 days to examine any Amish Delights' product. If it fails to meet your expectatations in any way, return it to us via insured, prepaid U.S. Mail, Federal Express, UPS or common carrier. We'll promptly replace it or refund the full purchase price, whatever you prefer. No questions asked!



Sorry, due to their unique nature and the time required to create them, bed and baby quilts are not exchangeable or returnable.


For our dessert items, if for any reason you are not satisfied, simply return the unused portion within 10 days and recieve a full refund.



Do you offer Corporate Gift and Quantity Discounts?

Since Amish Delights' products make such exceptional heirloom gifts and incentives, we offer discounts for quantity purchases. Contact us for more details.




Can you gift wrap your products?

For only $15.95 we'll gladly wrap most items in gift wrap; which features, thick glossy paper, a textured foil bow and an embossed gift card that is handwritten with your personal greeting. The wrapped package is cradled in packing material, and placed within its shipping container. Contact us for more details about our Platinum Gift Wrap Services.




Are other items available that are not listed on your site? Can you do special orders?

Yes to both questions. The number of different items that we can make available far exceeds the capacity of this web site. For example, we can also provide hand made dining room furniture, dressers, armoires, bat houses, lathe turned coat racks, embroidered and quilted pillows, to name a few items. We also do special orders on quilts, bird feeders and houses, and furniture. We are able to create custom designs on nearly anything for the home. Just contact us via telephone or e-mail and tell us what you would like. We'll be happy to work with you to create your special one-of-a-kind heirloom.




Where are you located? How do I contact you?

We are located at P.O. Box 2371 West Chester, PA 19380. Our telephone number is 610-692-7650, our fax number is 610-692-2883, and our e-mail address is AmishDelights@AmishDelights.com.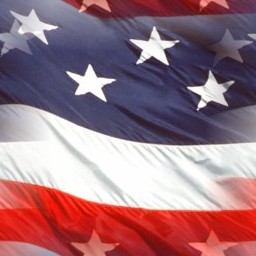 ©2011 - 2014 Amish Delights
All written information and graphic material contained in this website is the property of Amish Delights. Except as specifically permitted, no portion of the information contained on this website may be reproduced in any form or by any means without the prior written permission of Amish Delights.
---