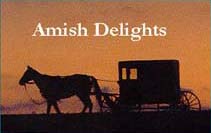 Hand crafted heirlooms made to last a lifetime.














Amish Delights™
P.O. Box 2371
West Chester, PA 19380
Telephone: 610-692-7650
Fax: 610-692-2883
E-mail:
AmishDelights@AmishDelights.com
Amish Delights©
Offering the Finest in Hand Crafted Heirlooms
---
Welcome to Amish Delights' Policy Page on Puppy Mills and Animal Abuse
Never in the lives of humans
has unconditional love and affection
been afforded us so freely
except from the hearts of our pets

©2002 Amish Delights
The following is Amish Delights' Policy on Puppy Mills, Animal Abuse and Animal Cruelty:


We at Amish Delights take animal rights very seriously. We understand and acknowledge that some Amish and Mennonites run puppy mills, this practice we regard as a form of animal abuse and cruelty. Although we admit this practice does exist in the Amish community, we know that the vast majority of Amish and Mennonites do not run puppy mills nor do they abuse animals. The age old adage truly applies here - a few rotten apples do spoil the reputation of an entire community of people, at least they do in the press.

As a general statement, the Amish treat their animals quite well. Since their livelihood is mostly farming, it would be pointless and counterproductive for the Amish to treat their animals poorly. A sick, malnurished or abused horse, mule or donkey is exactly what the Amish do not want. However, as we have ourselves witnessed, some individuals do not regard dogs and cats to the level that we ourselves agree with, nor to the level that we believe is humane.

As a policy, we at Amish Delights will not and do not in any way condone animal cruelty or the running of puppy mills. Our policy in this regard is steadfast, and is non-negotiable. We will not and do not associate with, nor will we do any business with any Amish or Mennonite who runs a puppy mill, or who we know abuses an animal. This policy encompasses work animals (horses, donkeys, etc.), as well as milk animals (cows and goats), and dogs and cats. In the event that we discover a puppy mill or an abused animal, we take it as a requirement of our existance to contact the proper authority so that the individual is dealt with according to the law, as he should be.

It was our initial purpose in creating Amish Delights to act as a liason between the "outside world" and the Amish community, so we could help them generate needed income, that they may better prosper and not resort to "puppy milling" as a form of income. To the extent that we sell products and generate a profit, we return this profit back to the Amish community. In this respect, we help the Amish help themselves. In our relationship with those Amish and Mennonites with whom we work, we require that they and their children do not abuse animals, or resort to puppy milling. And, as this relationship has grown, we are pleased that none of the Amish or Mennonites with whom we associate practice puppy milling, dog breeding, or in any way condone animal abuse or cruelty.





The one absolute unselfish friend that man can have in this selfish world, the one that,
never deserts him, the one that never proves ungrateful or treacherous, is his dog... He
will kiss the hand that has no food to offer; he will lick the wounds and sores that come
in encounter with the roughness of the world... When all other friends desert, he remains.
George G. Vest

©2002 Amish Delights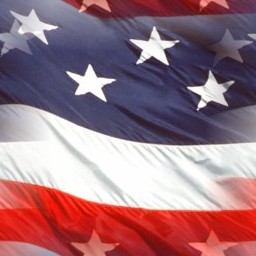 ©2011 - 2014 Amish Delights
All written information and graphic material contained in this website is the property of Amish Delights. Except as specifically permitted, no portion of the information contained on this website may be reproduced in any form or by any means without the prior written permission of Amish Delights.
---