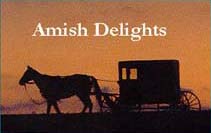 Hand crafted heirlooms made to last a lifetime.














Amish Delights™
P.O. Box 2371
West Chester, PA 19380
Telephone: 610-692-7650
Fax: 610-692-2883
E-mail:
AmishDelights@AmishDelights.com
Amish Delights©
Offering the Finest in Hand Crafted Heirlooms
---
Welcome to our Quilts Frequently Asked Questions Page
| | |
| --- | --- |
| ©2002 Amish Delights | |
What are the differences between your quilts and other quilts?

There are 4 different methods of quilting:

The first method is to take a large sheet of material and bulk dye it in the color pattern of a "standard" quilt. Then it is cut into a standard comforter size block and assembled onto a backing sheet while machine stitching is applied around the perimeter of the color pattern. This gives the appearance that the blanket is a real quilt. These are not true quilts. Production may occur overseas in "sweatshops". The quality of the fabric and construction are generally very poor.


The second method is to select all the patch panel materials in bulk, machine cut them, and machine sew (assemble)the patches into panels. The completed panels are then assembled onto backing sheets in bulk lots. These types of quilts may also be made overseas in "sweatshops". Similarly, the quality of the fabric and construction are poor.


The third method is to individually select all patch materials and cut out each individual patch by hand. The quilter then assembles each patch to create an intricate patchwork design by hand (or by machine in lower grade products). Each quilt is completed by sewing the front patchwork panel and back single sheet panel together by machine. These quilts are generally of high quality, as is the quality of the cloth used. Most of our quilts are produced by this method (we hand stitch all of our patches).


The fourth method (called Applique)is the same as the third method except that all stitching of the entire quilt is done by hand. This method is the most detailed and costly, producing a quilt of exceptional value (like that of a finely hand-tailored suit). Many of our quilts are produced by this method.




Exactly how many patches have to be sewn together to create one of your quilts?

This is the most frequently asked question...the answer is that it "depends." Depending upon the pattern used each quilt needs a different number of patches. The most intricate patterns require the most patches, while the least intricate need less. However, as a rule the average bed quilt has 450 or more individual patches. The most intricate designs can require upwards of 900 separate patches!




Why do you say that your quilts may be a little different than that shown in your photos?

All of the cloth that comprises the patches is hand selected by the seamstress using her expertise to envision which textures and colors to use that would ultimately produce the most attractive quilt. We have many hundreds of cloth bolts from which to choose, and our suppliers are constantly changing bolt colors and textures, some slightly, others in a large fashion. The time to make a single quilt can take upwards of 6 months or more. These three factors result in quilt color schemes that routinely vary. However, if a very specific color scheme is desired we will gladly make a custom quilt.




Is the same material selection and quilting process used to make baby quilts and wall hangings?

Yes, the process is exactly the same. The time period from start to finish is somewhat shorter for the majority of these items since they are smaller and have, in general, less patches to sew.




How long does it take to create a full-sized custom quilt?

After the pattern and cloth selections are made, approximately 7 months.




How does one care for and clean a quilt?

Like any fine fabric, if properly cared for, handled, and cleaned a quilt will last for a lifetime. Amish women confidently state, "A finely crafted quilt will last for generations." We agree. Printed care and washing instructions are supplied with each quilt. If needed, spots can be removed with mild soap and water while using a wash cloth or sponge. Overall cleaning can be done in a wash machine, on gentle cycle with mild laundry soap. Air drying is preferred or machine drying on very low heat can be done, removing the quilt before it is completely dry. Commercial dry cleaning should never be used to clean any quilt, as it is too harsh, removing fabric dyes, and mechanically stressing the fabric and stitching.




Is the woman in your photograph really a quilter?

This is another very frequently asked question, the answer of which is emphatically, "Yes she is!" Her name is Ann. Ann works for her daughter who is one of our suppliers.




I've heard that some quilters sign each quilt they make, is this true?

Like any work of art (and our quilts are works of art) there is great pride in creation, enough so, that the quilter may choose to sign her work. Each quilter uses her own method, some simply stitch their initials in a corner, some stitch their initials with a date, some include a short message (also stitched), and a few actually embroider a small image or their name. We encourage quilters to identify themselves in their work if they so choose because we believe this adds something personal and special to the work.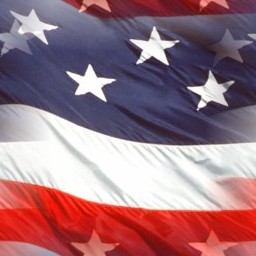 ©2011 Amish Delights
All written information and graphic material contained in this website is the property of Amish Delights. Except as specifically permitted, no portion of the information contained on this website may be reproduced in any form or by any means without the prior written permission of Amish Delights.
---